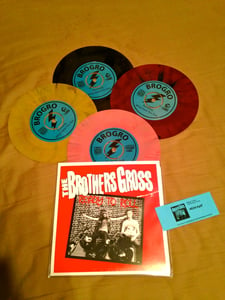 $

6.00
4 tracks recorded by Zero Boys singer Paul Mahern in May 2013. Includes 45 punch out adapter and mp3 digital download code of all 4 songs! Each order comes with FREE sticker!
500 pressed and hand numbered on random color vinyl.
Songs on this record are:
SIDE A - Ready To Roll / Are You There
SIDE B - Runaway / What Have You Got
Vinyl records are chosen at random, if you would like to specify your color record I can see if we have any left in stock and ship your desired color, just drop us a note!